Any brand needs to constantly refresh itself in order to stay relevant. Although you may not realise it, every major social media app has undergone seismic change since creation. Facebook, Twitter, and even TikTok have all been altered significantly, their branding updated and their presence modified to match what's going on in the tech sphere at any given time.
The same is true of Instagram; it's easy to forget where Instagram started, but where it once matched Apple's "material design" philosophy, it's now a far cry from those heady days of chunky icons and "realistic" feel. Last month, Instagram introduced a brand new visual refresh update designed to alter its branding and bring it up to speed with the modern world, and although there's nothing too earth-shaking in there, it still feels like a significant change for the app. Let's take a look at Instagram's latest visual refresh update and what it means for the brand (and for you!).
Why did Instagram change its visuals?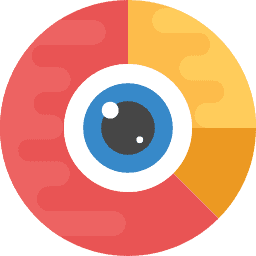 According to the official Instagram website, the visuals were overhauled in order to "[bring] new energy and purpose" to the branding of the app as a whole. The change happened in order to "embrace continued evolution" and help Instagram create better immersion for its community.
Of course, this is basically just branding jargon; in essence, Instagram changed its visuals in order to sharpen its image and to avoid falling behind when compared to hyper-modern apps like TikTok. As design minimalism takes over in terms of a guiding ethos for the industry, Instagram must keep up or risk becoming irrelevant.
So, what exactly is new?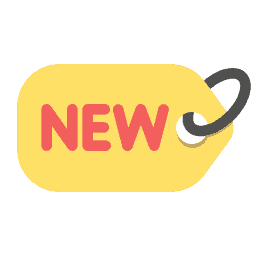 At first glance, it might not be easy to figure out exactly what's changed in the Instagram visual refresh. However, if you look more closely, you should be able to spot the differences a little more clearly.
New gradient
Instagram says it's reimagined its "vibrant gradient" using a 3D modeling process that was intended to make the gradient constantly feel like it's alive and in motion. Wherever you are in the Instagram app, the gradient might appear differently, but you will always be certain that you're looking at Instagram's gradient. Designer Rose Pilkington says the gradient is supposed to have "a kind of a sense of depth" and should feel like it's "made of light". You'll notice this colouring everywhere throughout the app, even in unexpected places (did you notice that it's even there when you're using the emoji bar to react to a story?).
New script and font
For the visual refresh, Insta has created a brand new typeface. It's called Instagram Sans, and it was created alongside "several global type foundries". You can use the new typeface in your Stories, and it's got three variants: Regular, Condensed, and Headline. All three will be available in the Stories section of the app.
The new font has some interesting, quirky elements. It's not just a straightforward typeface; you'll notice some characters take on a handwritten quality, which matches the homemade feel Instagram's branding is going for. Instagram says this is to give the typeface a "human touch".
Instagram Sans has also been developed with international scripts in mind. For example, Arabic has a lower body height than the Latin equivalent, and Thai uses a "contemporary loopless style". Korean script uses proportional styles to keep "local customs and legibility" in mind. All in all, the new font is looking pretty snazzy.
New layout
First and foremost, Instagram's new layout is designed to highlight "the most essential elements" of the app. It now shows full-bleed pictures of real individuals, intended to emphasise the "experience" of Instagram. As such, when you open the app, you'll notice an increased focus on the "imperfect" nature of photography and of humanity.
The Insta logo is also more prevalent throughout the new branding. This, according to Instagram, is designed to reinforce "the connection between Instagram and the ability to create". It's all intended to be more welcoming for people who are using the app, drawing them in and helping them to get immersed in the environment of Instagram.
So what's next for Instagram?
Instagram has what it calls a "vibrant future" ahead of it. The app's creators and developers say that they will continue to put "expression, inclusion, and creativity" ahead of everything else, and that their community is what inspires them above all other things. Instagram says it can't wait to see what its community comes up with next. If you're interested in more details about the Instagram visual refresh, you can check out the official brand website to see exactly what else is new.
How is Instagram doing in 2022?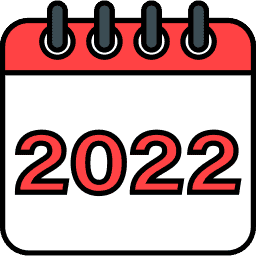 Instagram is having a pretty solid 2022 so far. The app has managed to maintain a billion monthly active users (although there are murmurs that a significant minority of those users could be bots), and it's also introducing a number of directional changes that see its emphasis shifting away from purely image-based content. Instagram clearly wants to compete with TikTok; it's introducing more of a focus on the video format, pushing its Reels feature (which is very similar to TikTok, if you haven't seen it before).
It's fair to say that if you're a social media influencer in 2022, then you should definitely be keeping Instagram at the forefront of your mind and at the top of your priority list when it comes to amassing followers. This new visual refresh should help you to do that, creating a clearer and more distinct image for you and your followers to gather around.
Click here to get followers.