As a brand or an influencer looking to increase your reach, you should of course be looking at all the major social media platforms as tools to help you do this. All of them are useful in the fight to get your content recognised and publicised in as many places as possible. With that said, not all of the social networks are equal in terms of the advantages they'll bring for you and the people they'll attract to your brand or your content.
No – if you want to be a successful influencer, you'll need laser-focused targeting to make sure you're advertising in the right place. All three of the biggest social media platforms right now – Instagram, Facebook, and Twitter – offer ad placements to brands and influencers. If you want to make sure your content is reaching the people it should, then you need to ensure that you're advertising in the right places and not neglecting (or, indeed, over-using) the potential of others. Here's what advertising on each major platform will bring you.
Facebook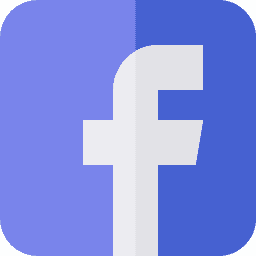 Facebook is still unquestionably the social network with the biggest user base in the world right now. Around 2.23 billion people currently use Facebook on a monthly basis, which works out at a staggering 29% of the world's population. That's right; Facebook attracts almost a third of everyone in the entire world on a monthly basis. One of the most obvious advantages to advertising on Facebook, therefore, should be obvious; you'll be advertising to the biggest audience in the world.
There are so many people on Facebook, however, that advertising to all of them is obviously impossible. That means that on Facebook, targeting your advertising towards your intended demographic is incredibly important. When you're working with Facebook advertising, you need to create an advert that speaks specifically to your demographic and reflects their core values. This isn't easy and will require a lot of study on your part to understand that demographic, but it's certainly possible.
It's also true that certain kinds of ads on Facebook tend to perform better than others. Research has shown that between 75% and 90% of Facebook ads that are effective enjoy that level of effectiveness because they include an accompanying image that works for the campaign. It stands to reason, then, that if you're going to advertise on Facebook, your ad needs to reflect your demographic's values and also include an image that they will find aesthetically pleasing.
Instagram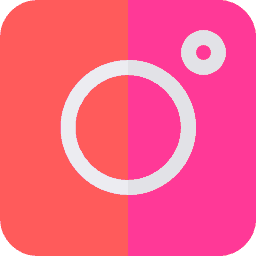 Although Instagram doesn't enjoy the same level of use that Facebook does, it still has a highly respectable 1 billion users each month. It stands to reason that any self-respecting brand or influencer should want to corner that massive and potentially lucrative market. Instagram's biggest audience share goes to Gen Z, with millennials bringing up second place, so if you're looking to advertise your content and/or products to young people, this is where to go.
Instagram works for the same reason that Facebook ad campaigns work; because much of our culture is predominantly visual and because photos have proven to be immensely effective as an advertising tool. Not only does Instagram place heavy emphasis on photos, but the text is massively de-emphasised in posts, meaning that users' eyes will definitely be drawn to whatever image content you're including in your ad campaign.
Of course, Instagram has its cons, just as all the major social media platforms do when it comes to advertising. The backend of Instagram advertising isn't as detailed or complex as that of Facebook, meaning you can't fine-tune your demographics quite as effectively. It's also definitely not good for clicking links, as it doesn't allow you to embed HTML links into your posts. Instead, you'll need to navigate to that user's profile and click links in their bio. That's pretty cumbersome for advertising folks.
Twitter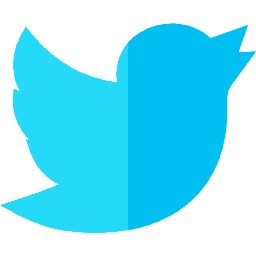 Ah, Twitter. It's a platform that's garnered probably just as much controversy as it has acclaim from social media fans and celebrities. The short-form nature of Twitter's content – it may have raised its character limit to 280, but that's still pretty short – means that it's similar in some ways to Instagram in terms of brevity. Again, like Facebook and Instagram, Twitter has its own positives and drawbacks in terms of advertising, so it may or may not be the best platform for you.
Perhaps the most interesting aspect of Twitter's advertising is that you don't pay until you've "reached a billable action". That means that you won't necessarily pay upfront; depending on the choice of advertising campaign you make, your objective will be different, and you'll only be required to pay when you hit that objective. This makes Twitter the perfect place for slightly larger brands and influencers who can be sure that they'll hit the target before the campaign is through.
Unfortunately, Twitter does have its drawbacks as an advertising platform. The most prominent drawback is probably that the Twitter feed is so constantly moving and shifting that there's a good chance your ad campaign will get lost in the noise. If you can make it striking and eye-catching, you'll attract some people's attention, but many people are simply looking to move on to the next new tweet as quickly as they can and won't pay attention.
The bottom line
These are the major attractions and drawbacks to advertising on Facebook, Twitter, and Instagram. As you can tell, all three platforms have their advantages and disadvantages, so it's impossible to call whether a particular platform is good for you or not. Only you will be able to figure that out; you know your brand and your business better than anyone else does, so armed with that knowledge, you should seek out your core demographic and figure out which of these platforms is best for you. Of course, if you can afford it, then it might be worth running a campaign simultaneously on all three; it'll cost more, but it's a surefire way to see improved results from your campaign!
To increase your social media followers please visit our site