Despite some wobbles, Facebook is still unquestionably the most popular social media app in 2020. Pretenders like TikTok, Instagram (which Facebook actually owns), and Twitter may be coming to try to claim Facebook's crown, but the incredible brand recognition and widespread appeal of Facebook mean it's unlikely to be unseated any time soon. With that in mind, it should be clear why having a presence on Facebook is still important in 2020, despite it not necessarily being the platform where most young people gather.
One of the best ways that you can publicise your brand in 2020, therefore, is to post a Facebook advert. If you've never done this before, you might have a lot of questions. How can you post an ad? What kind of effect will it have? What should it look like? These are all excellent questions that need to be answered, so we're going to break it down for you here. We've assembled some top-quality tips and tricks to help you post a Facebook ad and break through that demographic barrier. Here's how to post a Facebook advert in 2020.
1. Understand your brand and its goals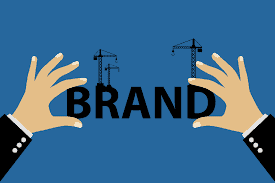 You won't get very far with your Facebook ad campaign if you don't have something laid out before you begin. It's important to touch base with the other employees in your business (or hold a solitary brainstorming session if you're a sole trader) to understand exactly what you want out of the Facebook campaign. This will help you to shape the ads themselves, how much you decide to spend on them, and whether you can transform them into conversions for your business. Having a solid plan is integral to your Facebook ad campaign's success.
2. Familiarise yourself with Facebook Ads Manager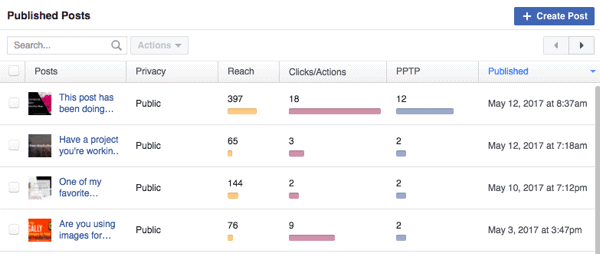 In order to create an ad campaign on Facebook, you'll need to go through the Facebook Ads Manager tool. This tool is also what you'll use to create ad campaigns within Facebook's image-based social network Instagram, as well as Messenger if you're that way inclined. Ads Manager is pretty self-explanatory and intuitive to use; it offers views on how many page views you've obtained, how many likes you've gotten through your campaign, and what kind of reviews you're getting. You need to familiarise yourself with how Ads Manager looks if you're going to make something useful from the data.
3. Get to grips with objectives, audience, and budget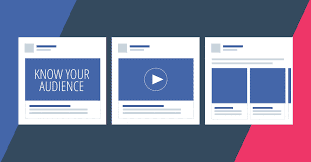 As you navigate Facebook Ads Manager's menus, it will ask you various questions about what you want from the campaign. There are a number of different objectives available and they're sorted into categories based on what kind of thing you want. Awareness concerns raising, well, awareness of your brand; promoting a page, boosting a post, et cetera. Consideration involves actively making people find more info about your brand, and Conversion revolves around getting people to buy products. Depending on your business, you will have different objectives.
As well as your objectives, Facebook will ask you to define exactly who your target market is. Depending on your answer here, Facebook will tailor your campaign to make sure it's being seen by the people you want it to be seen by, so it's very important that you input the data right. If you like, Facebook Ads Manager offers a more advanced Connections feature which lets you set parameters and exclude certain people. That's not necessary for most ad campaigns, though; all you need to know is your target market and who Facebook needs to show your ads to.
Lastly for this step, you need to set your budget. Facebook offers two options for this part of the campaign: Daily and Lifetime. You can set how much you want to spend on your campaign on a day-to-day basis, and you can also set how much Facebook will take from you during the entirety of your campaign. It's important to get both of these values right; underspending means nobody will see your ads, but overspending means you'll be wasting money. You can also tell Facebook how long you want your campaign to run for.
4. Make the ad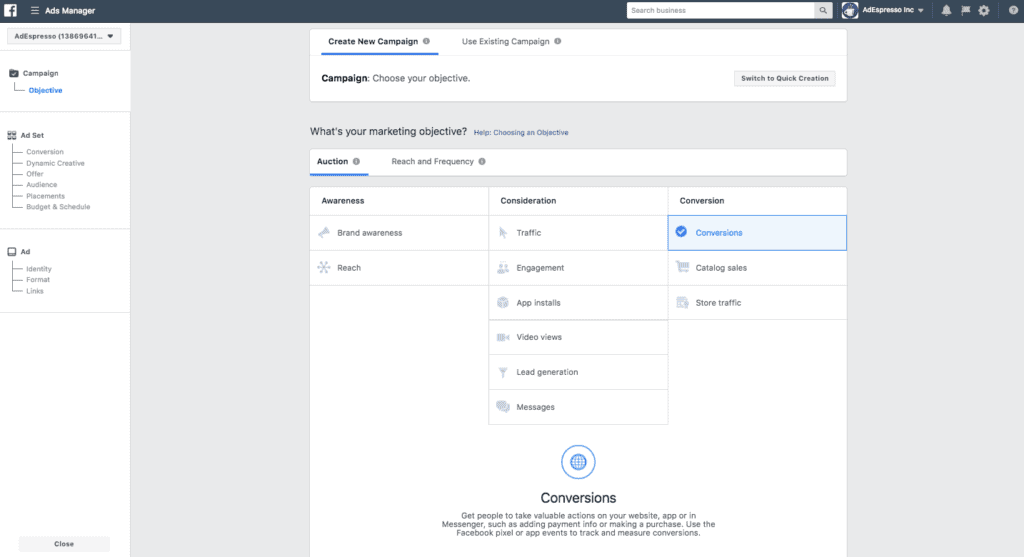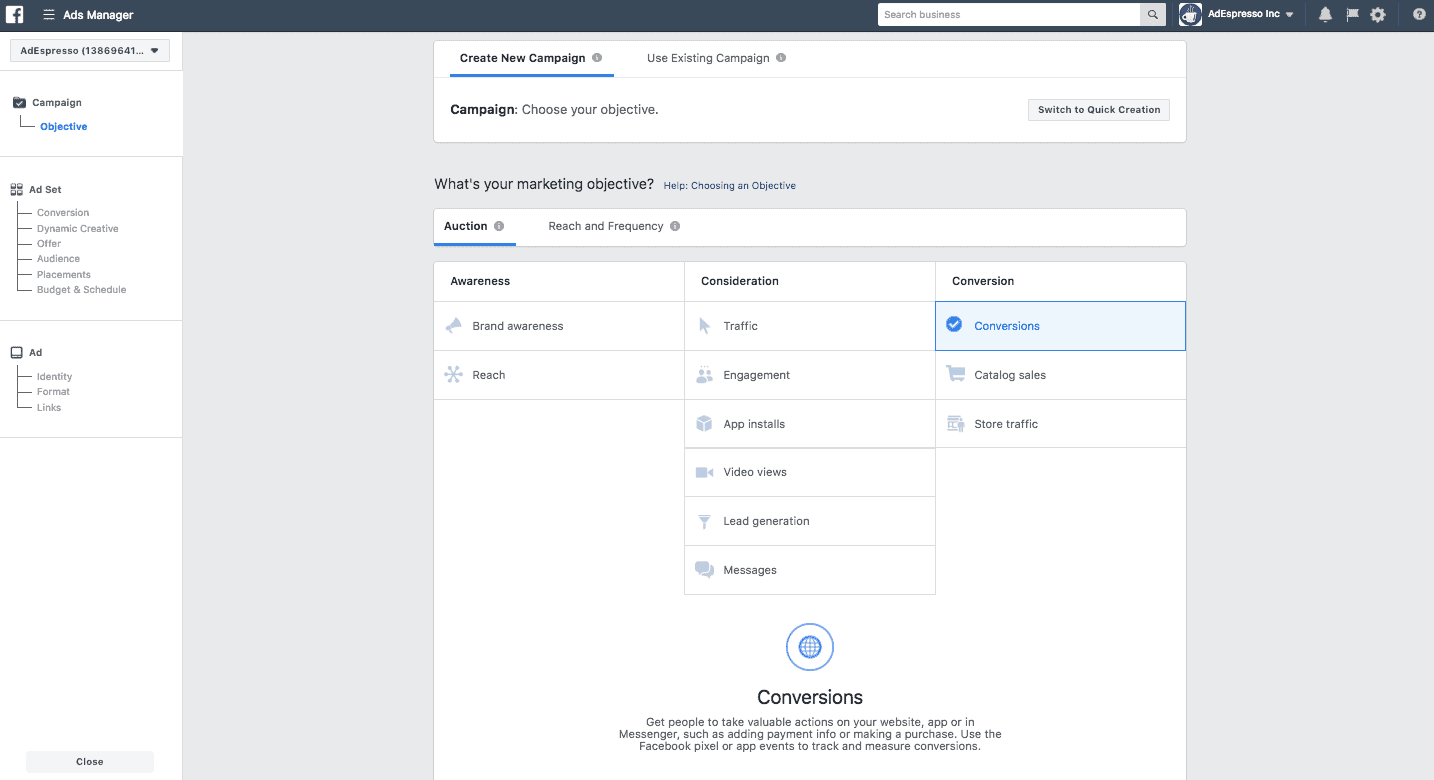 Creating your ad should be the most enjoyable part of your campaign. If you want, you can boost an existing post, but it's probably a better idea to create a new one. Of course, your requirements here will depend entirely on what you're actually trying to achieve. Facebook Ads Manager has plenty of options to enable you to create an effective ad. You can set things like the format of the ad, images to go with it, and what the text should say. You need to consider these things carefully, so don't be afraid to storyboard your ad first to make sure you're getting it right.
5. Pick where your ad will go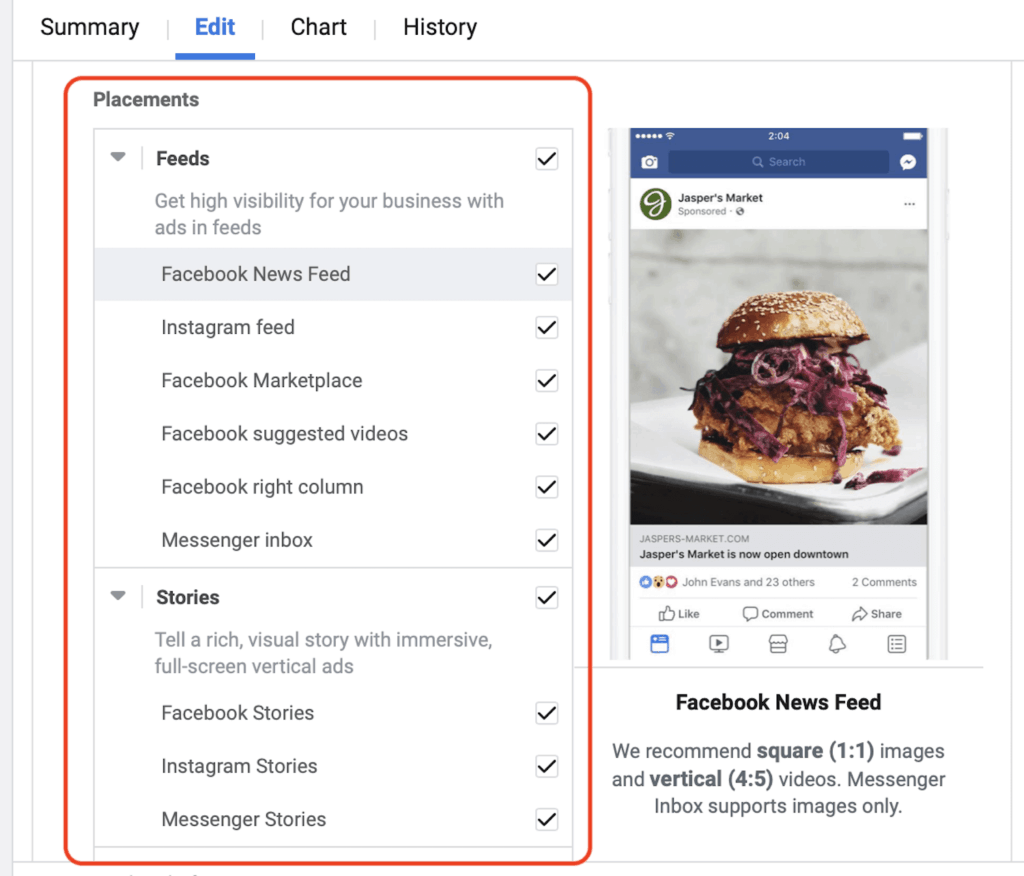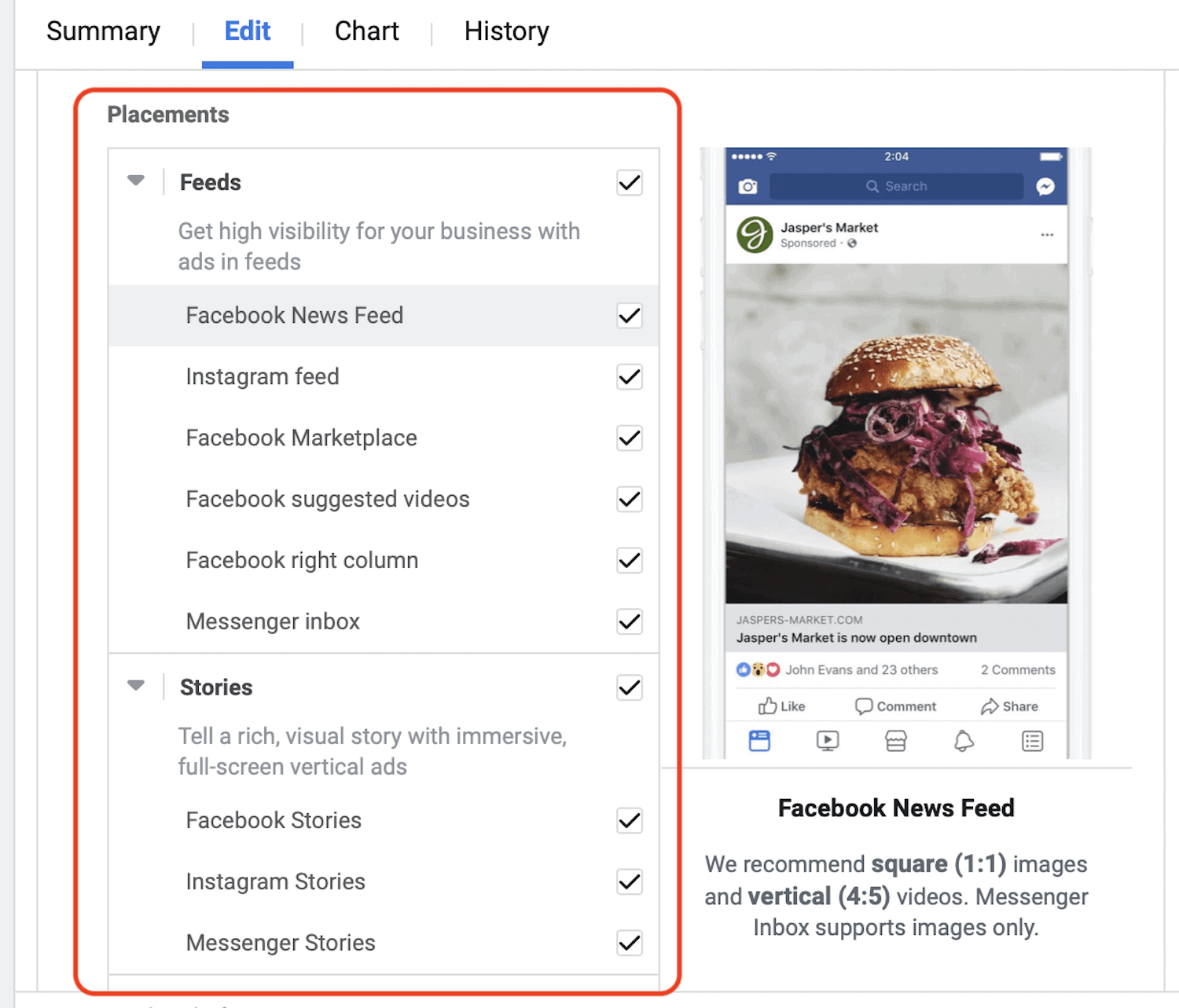 Remember that when you market on Facebook, you don't just have the option of sending your ad out to Facebook users. Depending on what kind of content you're trying to promote, you may also wish to consider sending the ad out on Instagram or Messenger. Those ad avenues are included with Facebook Ads Manager and they can be great ways to reach demographics that you wouldn't necessarily reach simply by advertising on Facebook alone. Depending on the objective you picked earlier, Facebook will also automatically optimise placements, so this isn't necessarily something you need to worry about too much.
---
That's it – that's all you need to do to place an ad on Facebook in 2020! Sounds pretty painless, right? Remember that it can sometimes take a little while for ad revenue and conversions to start rolling in, so don't assume your campaign has failed simply because you're not seeing immediate results. The key here is patience; keep an eye on your campaign, tweak it if you need to, and don't overthink it. Good luck on your first Facebook ad campaign!
To buy facebook shared and likes click here.